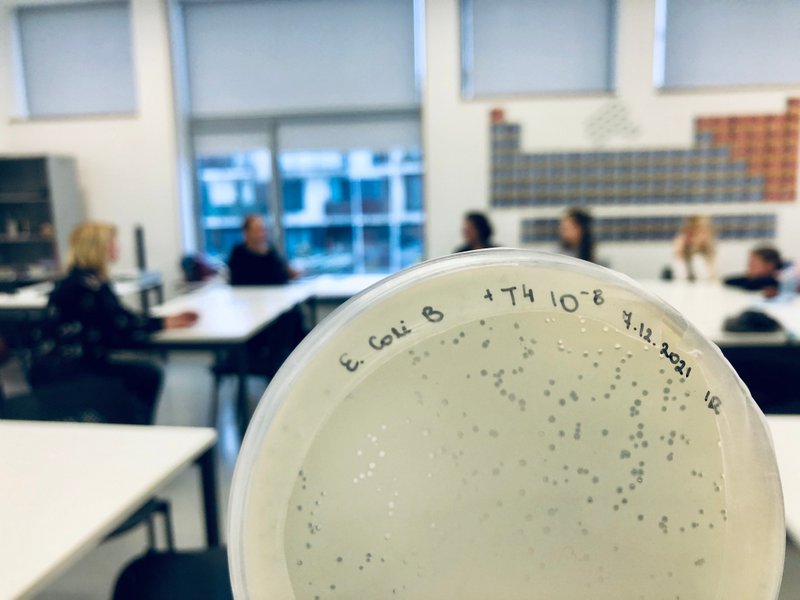 20-12-2021
Students of the 2nd grade (MYP5) and 3th grade participated in a lecture on bacteriophages, conducted by Prof. Krystyna Dąbrowska and Dr. Zuzanna Kaźmierczak – employees of the Institute of Immunology and Experimental Therapy, Polish Academy of Sciences, Wroclaw.
This institute is the only center in Poland that deals with phage therapy – an alternative therapy for bacterial infections caused by multi-drug resistant bacteria.
At the meeting, the experts explained, what the research on implementing the use of bacteriophages in human therapy looks like and why phage therapy is not widely available to patients.
We would like to thank the Polish Academy of Sciences and the lecturers for the opportunity to participate in this interesting lecture!