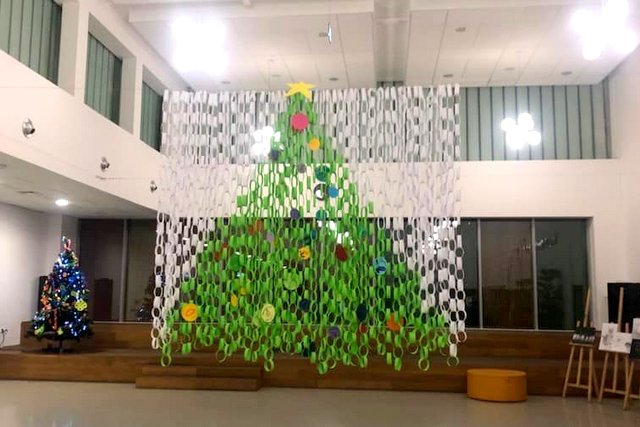 22-12-2021
Dear Students, Parents and Employees!
For Christmas, we wish you and ourselves to fill us with joy greater than the joy of gifts, a warmth lasting longer than a this of a cup of hot chocolate and a feeling of love that lasts longer than a hug while exchanging wishes!
May the next year be for all students, parents and employees a year of peace, freedom from worries related to the pandemic, but full of creative challenges, unconventional education and the development of social skills!
Let us be inspired by an unusual Christmas tree, made by teachers, which decorates the hall on the first floor, and through its original appearance and unusual wishes it teaches us about the effects of cooperation and thinking "out of the box"!