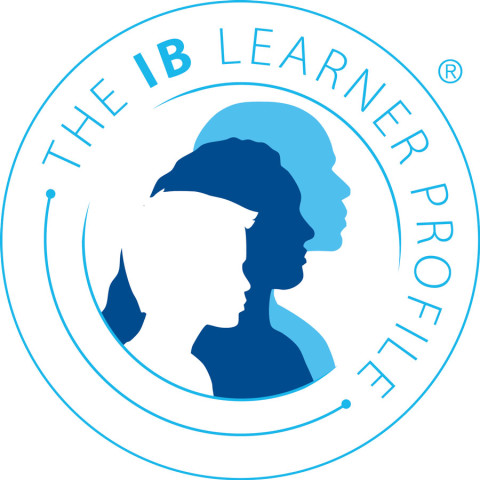 Educational Programme
The main goal of our educational programme is the holistic development of the student, whom we perceive holistically.
Learning at our school is aimed at developing the following cognitive attitudes:
curiosity  about the world and a desire to broaden knowledge in order to become a lifelong learner
a willingness to develop one's own interests
critical and independent thinking with an appreciation for different perspectives
creativity
Our educational programmes encourage development of qualities and attitudes that will allow the students to function in the modern world fully and efficiently. These qualities and attitudes are embodied in the IB Learner profile. In accordance with the mission of the school, each teacher supports the comprehensive development of our students so that they can achieve success through their individual abilities. We appreciate the individuality of each student. We encourage students to cooperate with their peers and respect the rights and dignity of others. The goals of our educational programmes are always at the forefront of school life – during regular classes, form periods, extracurricular activities, trips and school projects.
Learner Profile
The profile of a FIE school learner is a description of attributes that we are trying to nurture in our students. Learner profile is common to all IB programmes and is the heart of our educational programme. Learner profile is one of the elements that helps parents decide whether they want their children to learn at our schools. It is a short interpretation of our educational philosophy and it describes personality traits of our graduates is a simple way.
Our students are:
Inquirers – curious of the world. They acquire skills necessary for inquiry and research, as well as for independent learning. They are enthusiastic about the learning itself.

Knowledgeable – they explore ideas that have global significance. By doing so, they expand their knowledge across a range of disciplines and have a better understanding of the world.

Thinkers – they exercise initiative by using critical and creative thinking skills in solving problems.

Communicators – they understand and express their thoughts and information in more than one language using different forms of communication in various contexts.

Principled – they act with integrity and honesty, have a strong sense of fairness and justice. They take responsibility for their actions and are ready to suffer the consequences.

Open-minded – they respect their own history and culture. They are open to values, traditions and points of view of others. They evaluate and learn from the experience.

Caring – they show empathy, compassion and respect for the needs and feelings of other people. They are strongly engaged in community life, acting to make a positive difference in the lives of others and in the world around us.

Risk-takers – they approach the unknown with courage and are not afraid of challenges. They are bold and defend their opinions openly.

Balanced – they understand the importance of intellectual, physical, and emotional balance in achieving well-being for themselves and others.

Reflective – they thoughtfully analyse their own learning and experience. They can evaluate their own strengths and weaknesses in order to support their learning and personal development.