Welcoming letter by the Head of School 
Ladies and gentlemen, dear parents and students!
International High School of Wroclaw is one of the three schools run by the Foundation of International Education (FEM). Due to changes in education system on national level, from 2017/2018 school year also grades from former Bilingual ATUT Middle School co-exist until the school year 2019/2020 within our high school structure.
In our school there are two programs belonging to the International Baccalaureate Organization (IBO) – in middle school grades and the first grade of high school – Middle Years Program (MYP), in the two last years of high school – Diploma Program (DP). Those programs are a continuation of the educational objectives followed in earlier years of both sister FEM schools – ATUT Bilingual Primary School and Wroclaw International School (WIS).
Our teaching philosophy is based on a holistic approach to the student. Thanks to this approach, our graduates achieve success, both in the academic and personal sphere.
Middle Years Program (MYP) takes into account the need for comprehensive education of the student. Our students know how to make smart choices and what to do in order that their passion for learning will last a lifetime. In addition, they shape features and attitudes that help to function properly in the modern world. The pillar of the educational program is derived from the MYP – Learner Profile. We focus on shaping reflexivity, openness and the ability to take on challenges. We make sure that our students are insightful, at the same time adhere to the rules and are able to communicate effectively with the world.
Communication is a very important aspect for us, which is why we offer bilingual education. The ability to efficiently use English is essential today. It allows studying abroad, it is also necessary to get a good job. In addition, we offer learning a second foreign language (German or Spanish). Of course, we do not forget about the Polish language, the efficient use of the mother tongue is as important as the knowledge of foreign languages.
The implementation of all MYP objectives is combined with the Polish core curriculum, classes are held under eight subject groups, we also offer a variety of additional activities and a volunteer program. Culmination of  MYP are two projects – in the third year, the middle school group PRO BONO Community Project, focused on the needs of the local community, while students from the first year of high school  are involved in  Individual Project (Personal Project), which is a summary and presentation of comprehensive knowledge and skills acquired during all years of study in MYP.
The Diploma Program is the culmination of the international educational program offered by International Baccalaureate Organization, which is implemented in our schools. It is a curriculum offered in the last two years of high school, implemented entirely in English, and completed with a matriculation exam – IB diploma – which is recognized by the best world universities.
Learning in the International Baccalaureate Program (IB Diploma) takes place within 6 subject groups, students choose subjects and difficulty level (basic or extended) at which they want to acquire knowledge and skills. This allows them in a directional way to prepare for studies at a chosen university or even a future career. Additional elements of the program are Extended Essay (research work from any chosen subject taught at school), implementation of the CAS program (Creativity, Action, Service), in which students conduct their own cultural, social or artistic activity and TOK (theory of knowledge course, which aims to educate a critical thinking, curious and intellectualy active young human.
Those of you who subscribe to our school philosophy, I invite you to read more information on our school web pages. I am convinced that the International High School of Wroclaw meets all the needs of 21st century students.
Oriana Molęda
Head of International High School of Wroclaw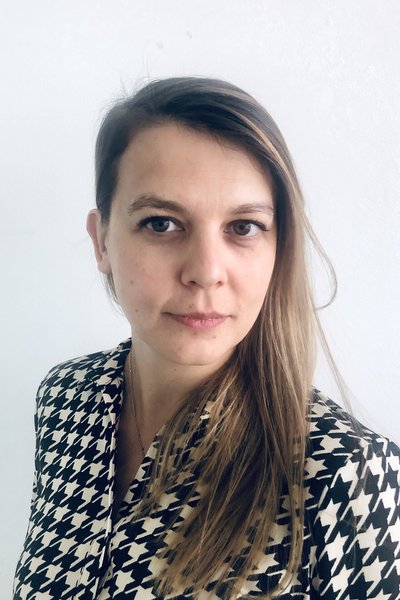 Mrs. Oriana Molęda – Head of School