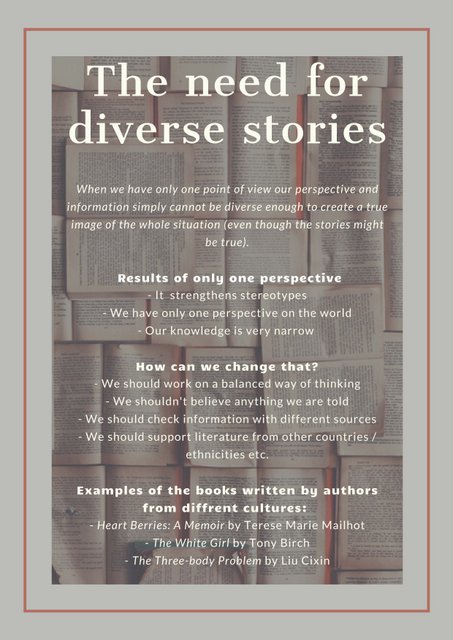 14-12-2021
The IHSW community joined the action of reading excerpts from their favorite books on Wrocław Reading Day in Schools on the anniversary of the Nobel Prize for Literature for Olga Tokarczuk on December 10, 2021.
Students and teachers brought their favorite books and during the classes they read short passages together. The action was aimed at promoting reading and increasing people's awareness of the benefits of reading.
MYP 5 students prepared posters in English informing not only about the advantages of reading, but also about the necessity of critical reading and from various cultural sources.
Have a look at their work in the documents below!