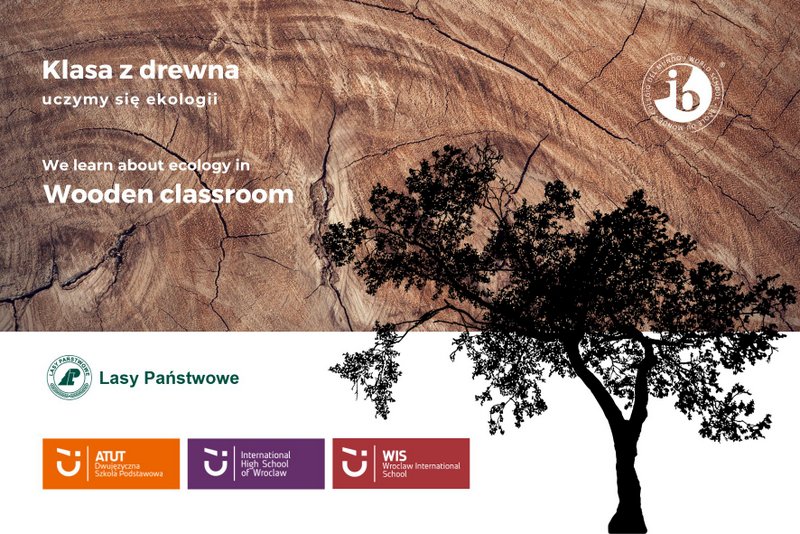 The "Wooden Classroom" facility is co-financed by the Forest Fund managed by the General Director of the State Forests.
04-10-2023
Thanks to winning a competition called "Wooden Classroom" and funding provided by the Polish State Forests, we have launched an interesting program that will help our students even better explore the secrets of ecology, and in particular the importance of trees in our lives and the existence of our planet. This is another element of education on sustainable development included in the school development strategy.
The educational garden gazebo and the educational path will be officially opened on our campus on the 25th of October and will be used by students of all schools of Foundation of International Education. We are not revealing the details yet, but we assure you that it will be very interesting!
The project is organized under the auspices of our specialists. Its manager is Mrs. Olivia Dycewicz, a biology teacher, author of textbooks and host of the Facebook profile "Master of Biology, or learning in fun", so you can be sure that the knowledge within the project will be transferred in an interesting and unconventional way.
Mr. Artur Zborowski, Deputy Head of School and ethics teacher at ATUT Bilingual Primary School , is also involved in disseminating interesting facts from the project, whose vlog "Pstryki z etyki" is enjoying growing interest among people looking for valuable content on YouTube. There you will also soon find interesting facts about coexistence with trees, from an ethical perspective, of course.
We encourage you to follow the information on our Facebook, because there will be something happening!