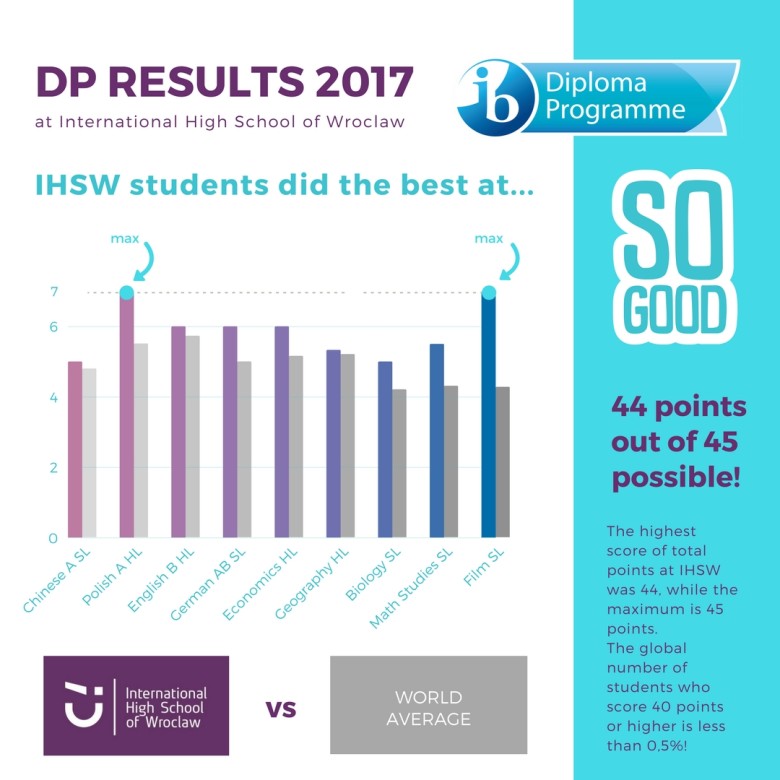 05-04-2018
Students being at the end of their education in a high school work extremely intesively as there is less than month left to the most important exam in their lives. For our students this is an additional challenge, because they pass the International Baccalaureate (IB Diploma), which is considered difficult, but also carries great profits – it opens the door of the best universities in the world.
It is a good moment to look back at the results of last year's, the first in our school's history, International Baccalaureate exams. We hope that our pupils will be at least as good as their predecessors – the pioneer high school graduates of the International High School in Wrocław.
Keeping fingers crossed!