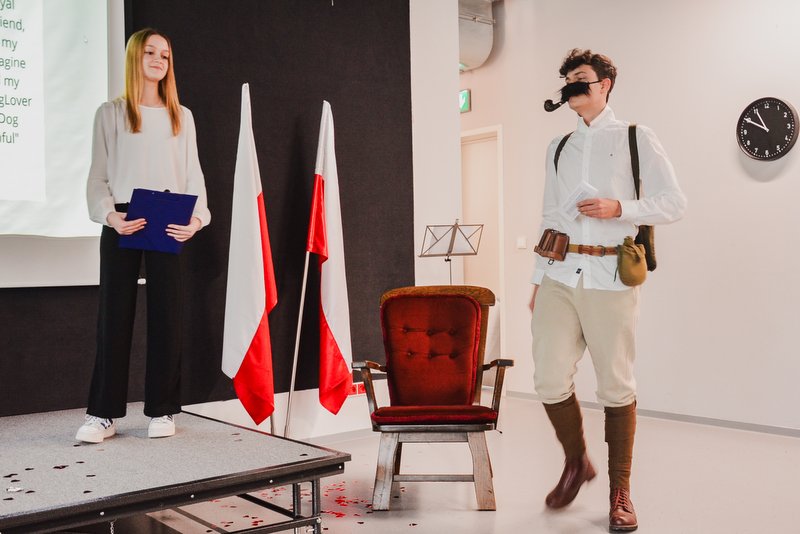 10-11-2023
We organized Independence Day celebrations today. High school grades presented fragments of independence literature and short etudes illustrating the stories of extraordinary figures associated with regaining independence in Poland.
Eugeniusz Kwiatkowski, Tamara Łempicka, Józef Piłsudski, Maria Pawlikowska-Jasnorzewska, Wojciech Korfanty, Julian Tuwim and Ignacy Ignacy Jan Paderewski became the heroes of these humorous, creative and informative presentations, reminding us of the significant contribution of these personalities to regaining freedom or shaping the interwar economic, political and cultural landscape of our homeland.
We would like to thank all students for their commitment and congratulate them on their great ingenuity in the unconventional commemoration of the heroes of Poland's Independence!