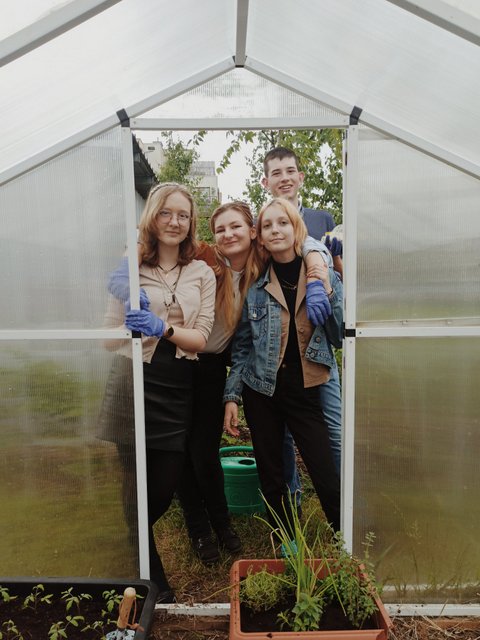 23-05-2022
The Greenhouse Project is a former student's idea, which is now continued by a group of high school students together with their colleagues from ATUT Bilingual Primary School . The initiative undertakes revitalization and taking care of the school's greenhouse loceted in the green area next to the school building.
The young biologists are creating the greenhouse as a space for learning and relaxation. They have already planted herbs, several varieties of salads, onions, tomatoes and wild strawberries there already.
We are looking forward to the first harvest!