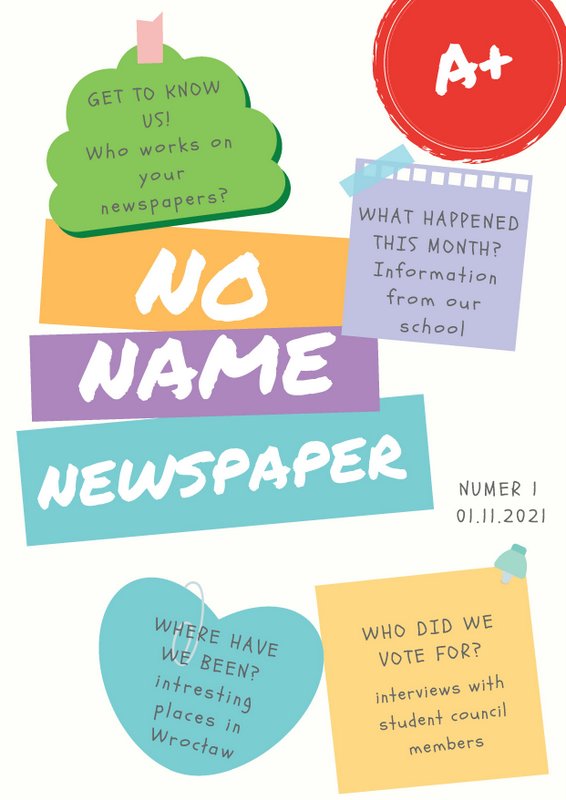 16-11-2021
The students at IHSW have their ambitions. A strong group lead by Mrs. Magdalena, teacher of Polish, is enriching our school life with an English-language periodical titled No Name Newspaper.
In addition to news from school and Wrocław, you will find there a multi-page original comic!
We do not know yet the frequency of the newspaper, but we hope it will be published on a regular basis. We keep our fingers crossed for the creative editorial staff!
At the link below you can find the first edition of NNN.