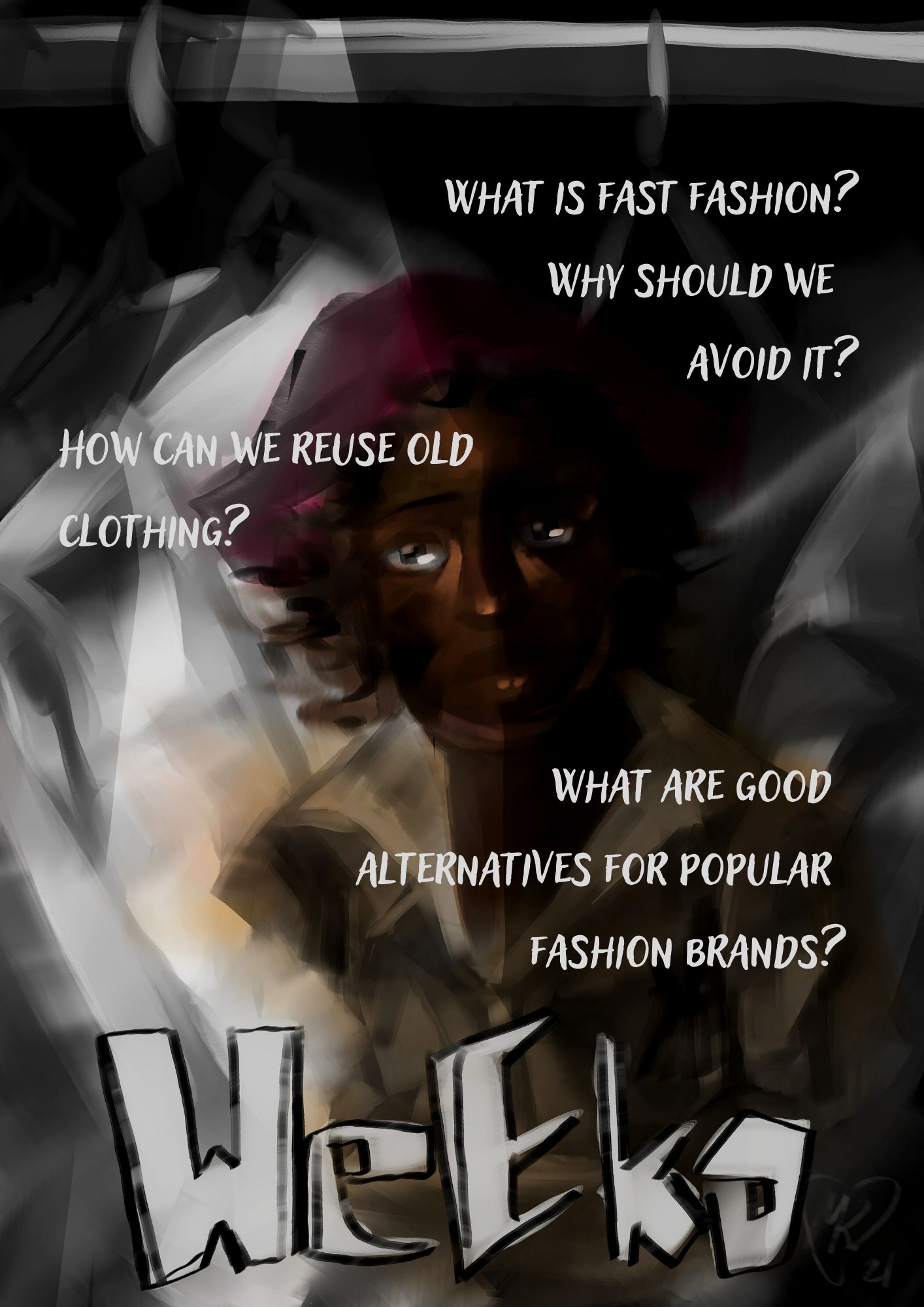 20-01-2022
The Students of IHSW take part in the 8th edition of the Lower Silesian Network of Schools Promoting ecodevelopment "Earth for All".
They decided to engage in publicizing the problem of fast-fashion, i.e. mass production of clothes, often without respect for the environment and human rights.
As part of the project, students organized a series of activities that will be realized on the school premises during the coming weeks. You can expect a large dose of knowledge presented in an interesting way during meetings and workshops.
Have a look at a poster made by the young activists!