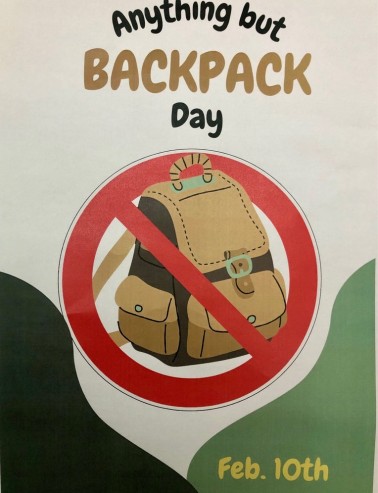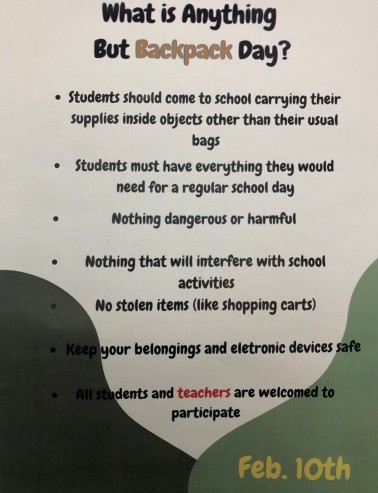 13-02-2023
We can't believe, how creativ are our high school students!
The School Council came up with the idea to take advantage of the slightly looser atmosphere on the last day before the winter break and announced Anything But Backpack Day. This unleashed an eruption of ideas and joyful creativity for our teenagers.
Read on the attached poster what rules they set! What solutions did they find? Words won't do much here, it's better to look at the photos at the link!