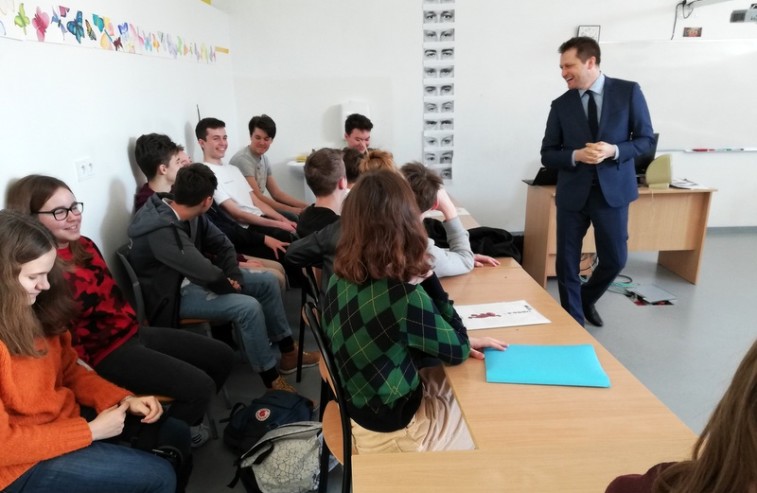 20-02-2019
The annual School Career Days allow our students to get to know the inspirational biographies of people who carry out interesting professions, achieve professional success and, above all, satisfaction.
On the 18th of February we had the honour to meet four lecturers:
Mrs. Nadia Szagdaj, author of crime novels and film director and musician in one person,
Professor Piotr Chruszczewski, director of the College for Interdisciplinary Studies of the University of Wrocław,
Mr. Leopold Czarnecki, a geologist fascinated by travels to the farthest corners of the world
Mr. Michał Banaszak, judge at the District Court in Wrocław.
On the 19th of February we met:
Mrs. Katarzyna Georgiou – a writer and poet,
Mr. Jakub Marszałkiewicz – a pilot and lecturer,
Mr. Mateusz Przygoda – a representative of the Technical University of Wrocław,
Mr. Konrad Piekarski – Sales and Marketing Director of Volkswagen Centrum Wrocław.
We would like to extend our warm "thank you" to our guests for all valuable inspirations and the perfect atmosphere during these meetings with the high school students!