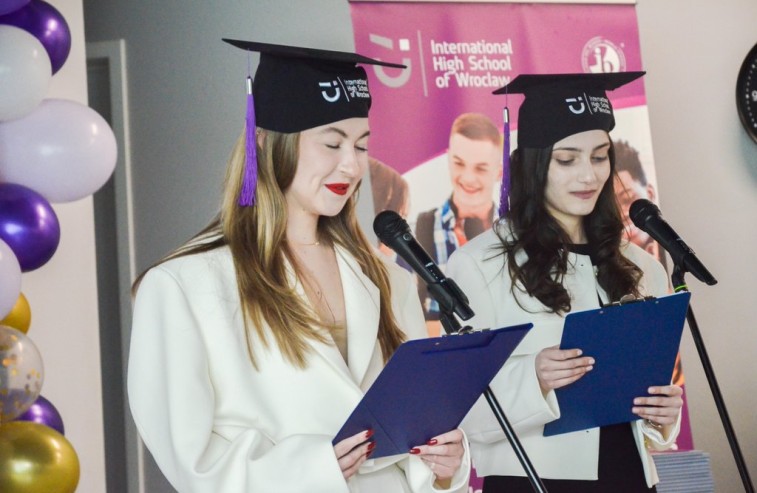 28-04-2023
One day apart, there were two celebrations of the end of the school year for students of Grade IV (the class preparing for the Polish Matura exam) and students of the DP2 (the class that will pass the IB Diploma).
During the ceremonies, of course, we heard a lot of words of thanks, some memories from the class room teachers and the IB Diploma coordinator and a lot of jokes, but we also experienced moments of real emotion.
It was also an opportunity to hand over awards and distinctions for outstanding academic achievements.
We wish all students the best of luck in their exam sessions starting soon.
Emotions are all the greater because this year, for the first time, the Polish final exam (matura) will be held in our high school. Previously, IHSW graduates took only the International Baccalaureate Diploma. We keep our fingers crossed for both groups taking the maturity exam!
We wish all students good luck in the upcoming Matura exam session. We keep our fingers crossed!