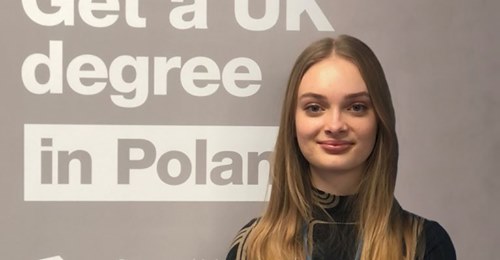 26-01-2021
Milena, our last year's graduate of the IB Diploma Programme, was selected for the position of social media manager in the group of MEUS (Model European Union Strasbourg) organizers.
MEUS is an international initiative that simulates the legislative processes of the European Parliament, in which young people from the EU Member States participate.
Milena is currently studying BA Business Management and Leadership at Coventry University Wrocław.
We congratulate Milena on this honor and will follow her activities in the media!
You can read more about Milena as a delegate on the Coventry University website.