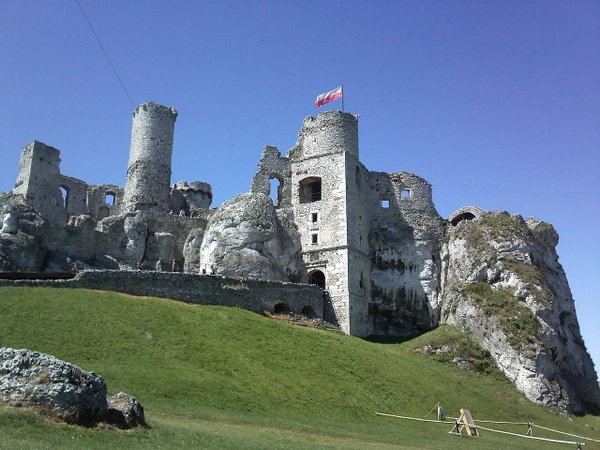 By M.Gola – Own work, CC BY-SA 4.0, https://commons.wikimedia.org/w/index.php?curid=10781696
08-10-2020
Every autumn, we organize a series of sightseeing and educational field trips for our students. Their goal, apart from cognitive values, is also recreation and integration in the peer group.
In this sunny week of the Golden Polish Autumn (Polish Indian Summer), the students of grades I and II went to the picturesque landscapes of the Kraków-Częstochowa Upland and learn about Polish history along the visiting The Trail of the Eagels' Nests – a trail along a chain of 25 medieval castles between Częstochowa and Kraków.
The trip program includes:
wandering through the Błędowska Desert,
visiting the castle in Ogrodzieniec, the ruins of the castle in Olsztyn, the Regional Zygmunt Krasiński Museum in Złoty Potok,
a stop at the Midsummer Night's Dream pond and at the Spring of Fulfilled Dreams,
visiting the castles in Mirków and Bobolice.
High school students will also enjoy the charm of the Ojców National Park landscapes and visit the Pieskowa Skała Castle, Maczuga Herkulesa (a famous limestone stack in Ojców National Park), Prądnik Valley and visit the Łokietek Cave.
We wish them a great rest and many valuable impressions!