Final results August 18, 2020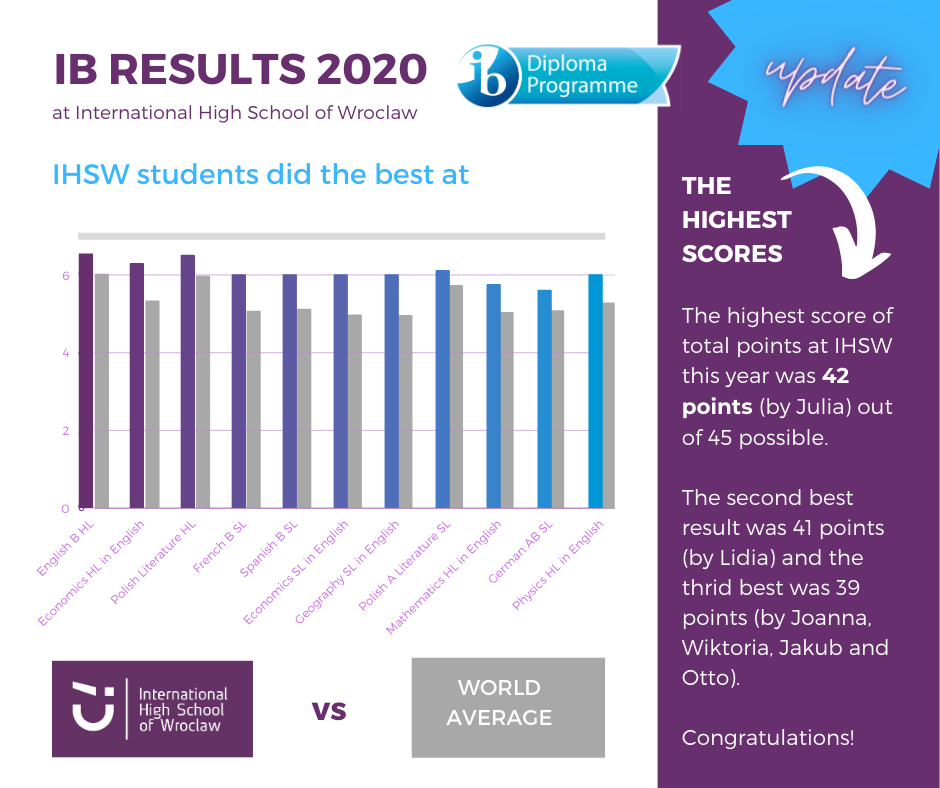 Results from beginning of August 2020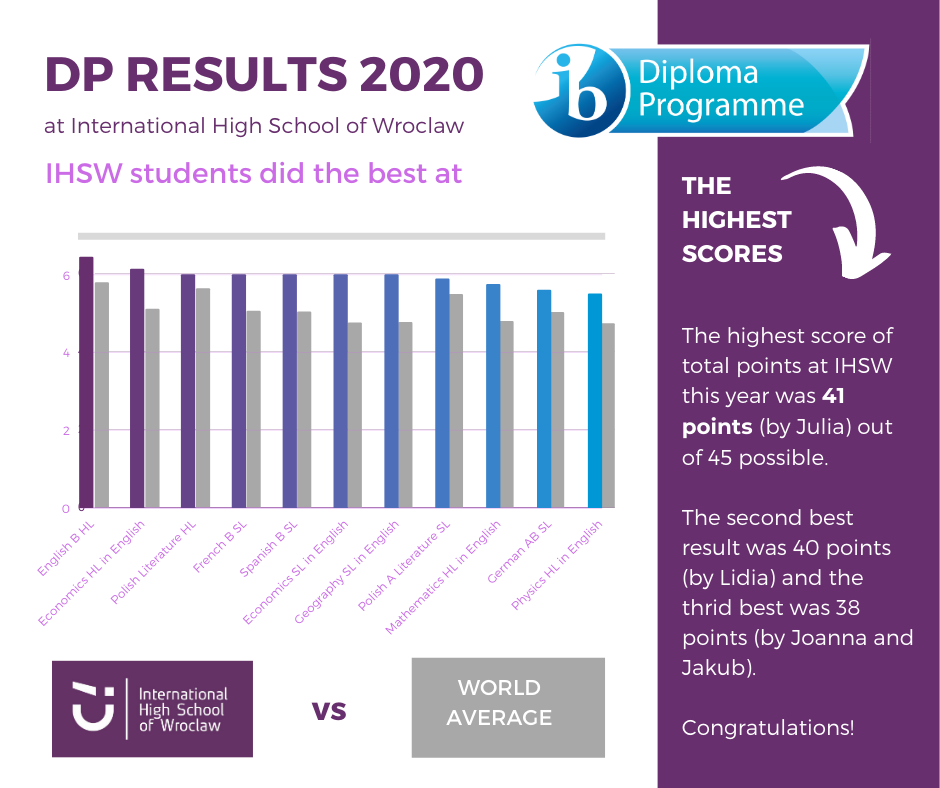 updated 18-08-2020
We present the revised results of the IB Diploma 2020 session at our school. The International Baccalaureate Organization has revised results published this summer and it seems, that although the former results of our graduates were very good, now we have even more reason to be proud of them!
They did the best at:
English B HL (high level)
Polish A Literature HL
Economics HL in English
Polish A Literature SL (standard level)
Physics in English
We wish them all the best in life and on their further educational paths!