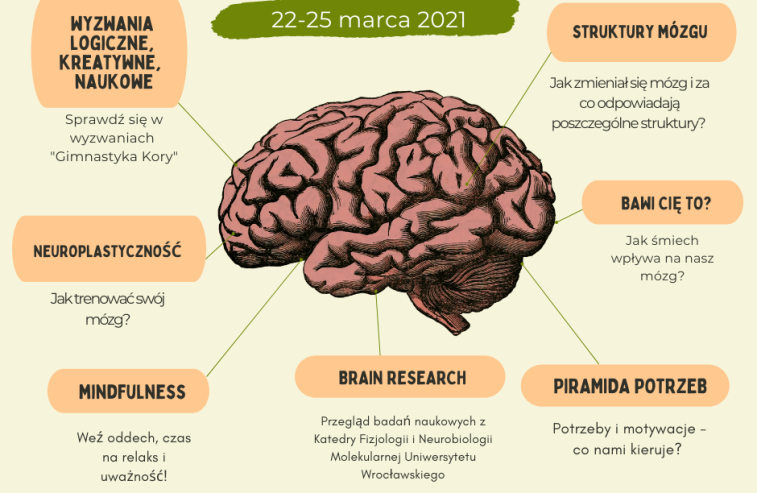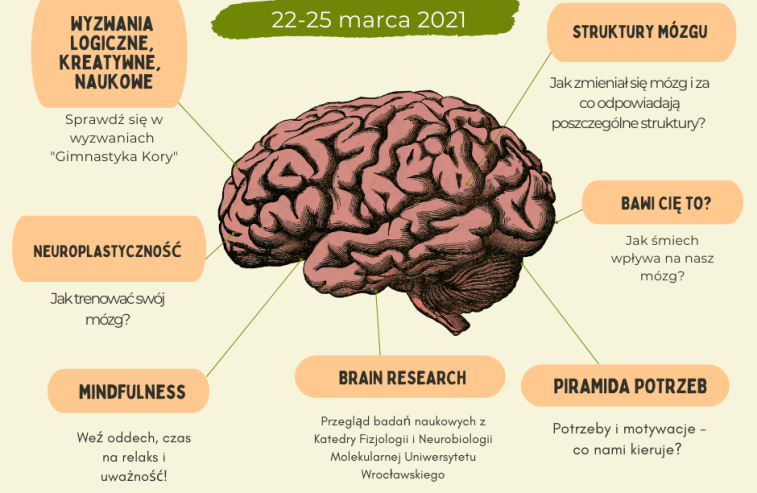 24-03-2021
The current edition of the Brain Awareness Week takes place in the virtual space. Despite the obstacles related to the pandemic, we join the global celebrations organized by the Dana Foundation from the USA.
From March 22 to 25, we invite our students to participate in the program that deepens the knowledge about the brain. We have sent access to particular events via Managebac and e-journal. You can participate in the following events of the BAW:
lecture: "Structures and evolution of the brain" – lecturer: Ms. Olga Wójcicka from the University of Wrocław
logical and scientific challenge: "Cortex gymnastics"
research review of the Department of Physiology and Molecular Biology of the University of Wrocław
smile-marathon "Do you enjoy this? How laughter affects the brain "
building the Maslow Pyramid
lecture: "What is mindfulness for my brain?" run by Ms. Maja Pelc from the Mindfulness Academy
lecture and play on neuroplasticity – "The Brain-Changing benefits of exercise"
Brain Jamborg, where students leave their comments about BAW
We cordially invite you to follow our profile on Facebook for all the BAW news and challenges!